Let's be serious. I watch award shows for the fashion. There's always people who look good, and there's always people who look hideous...it's like, if YOU picked that out, please get a stylist ASAP. But for most cases, they DO have stylists, so I proceed to ask myself what the heck that stylist was thinking when they said you looked GOOD in that. Or why they PICKED THAT OUT for you.
So WHY do I still watch the red carpet? Because way down deep in my heart, I am hoping to find that rare little gem of a person; someone who SERIOUSLY knows how to dress themselves. PRESENTING: Mila Kunis--a girl who continues to get it RIGHT over and over again.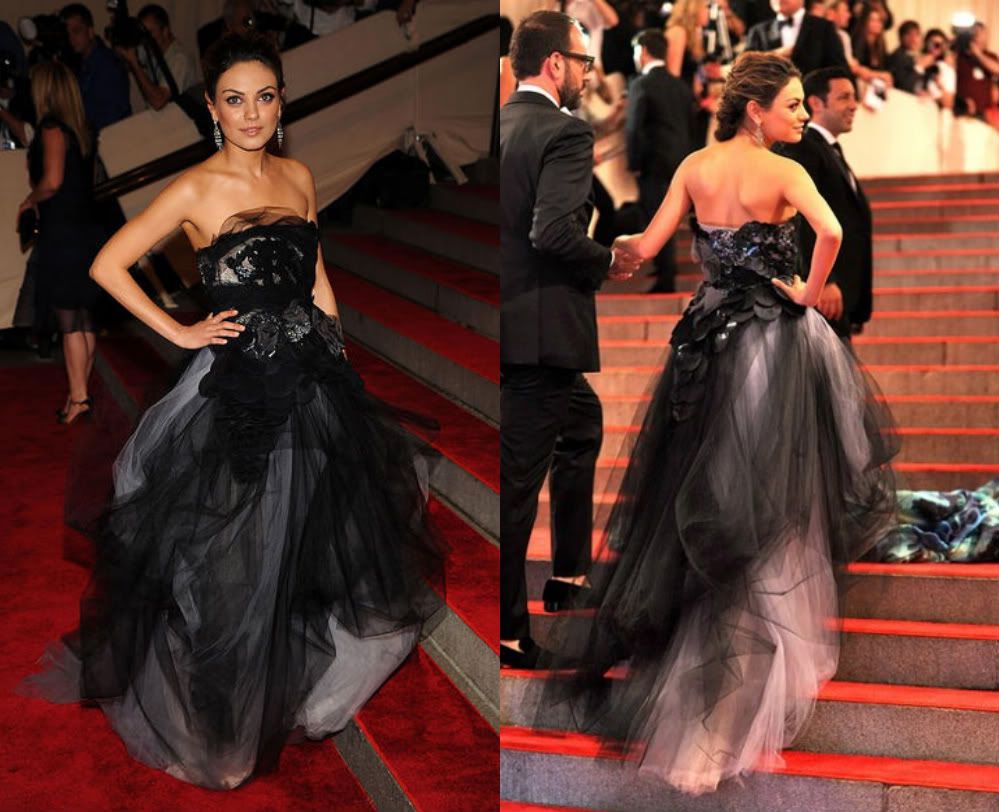 Vera Wang, Costume Institute Gala Benefit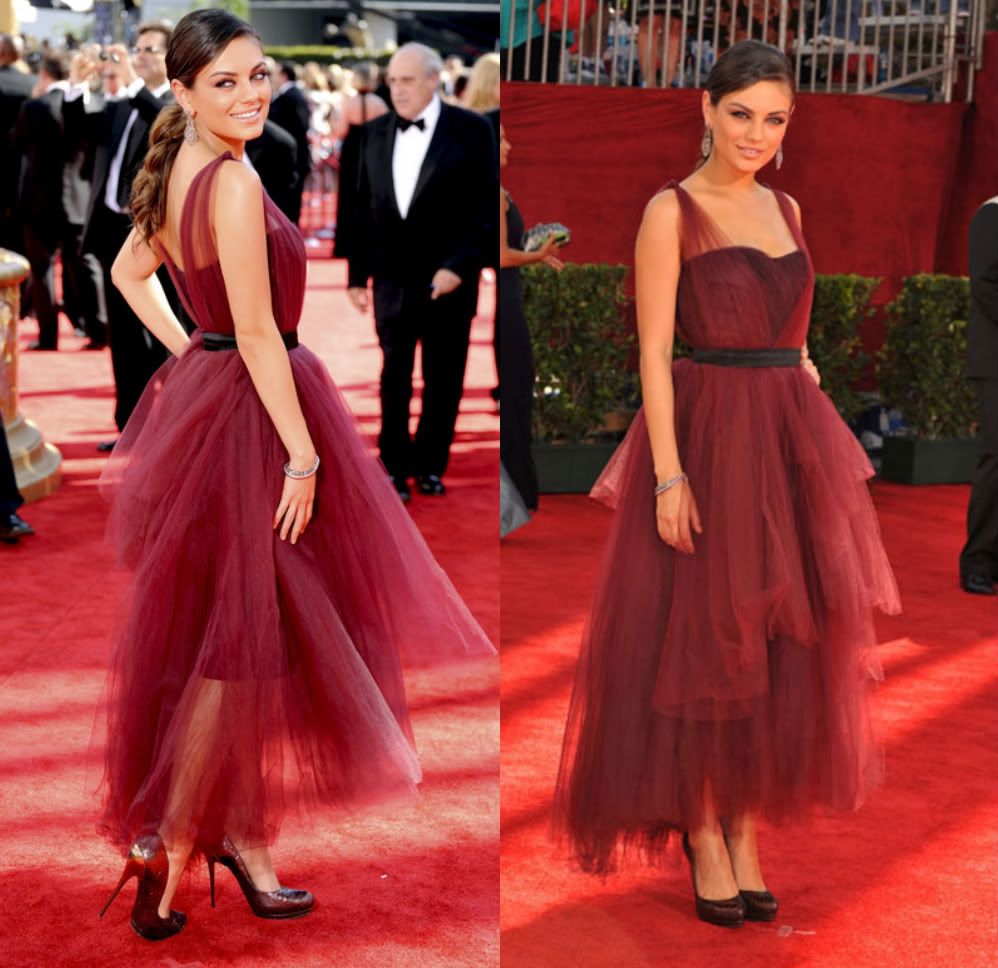 Monique Lhuillier, Emmy Awards
Okay, so maybe it's the tulle again...but you have to admit that the color is ravishing.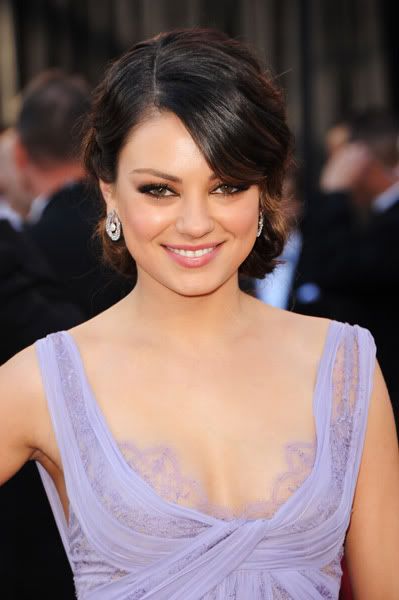 Elie Saab Haute Couture, Oscars
Lavender is a bit of an unexpected color, but it's unique; it works. The lace detailing is impeccable! She won best dressed of the night in my book.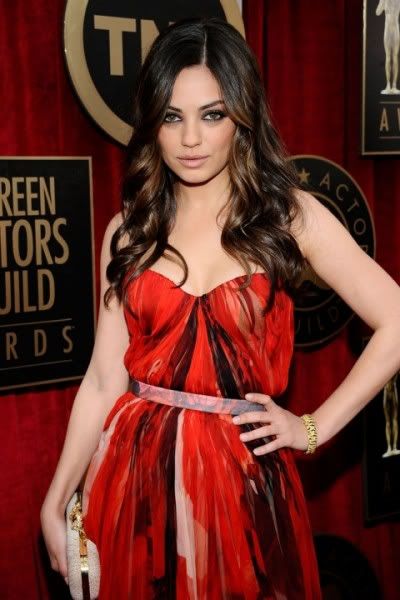 Alexander McQueen, SAG Awards
Alexander McQueen is usually known for more crazy and eccentric designs, so I'm surprised at how tame this particular one is. It makes up for the lack of 'shock factor' with its fiery red hues. I'm lovin' it.
Mila has nailed it so far! I'm crossing my fingers for future appearances (: